Christmas Memories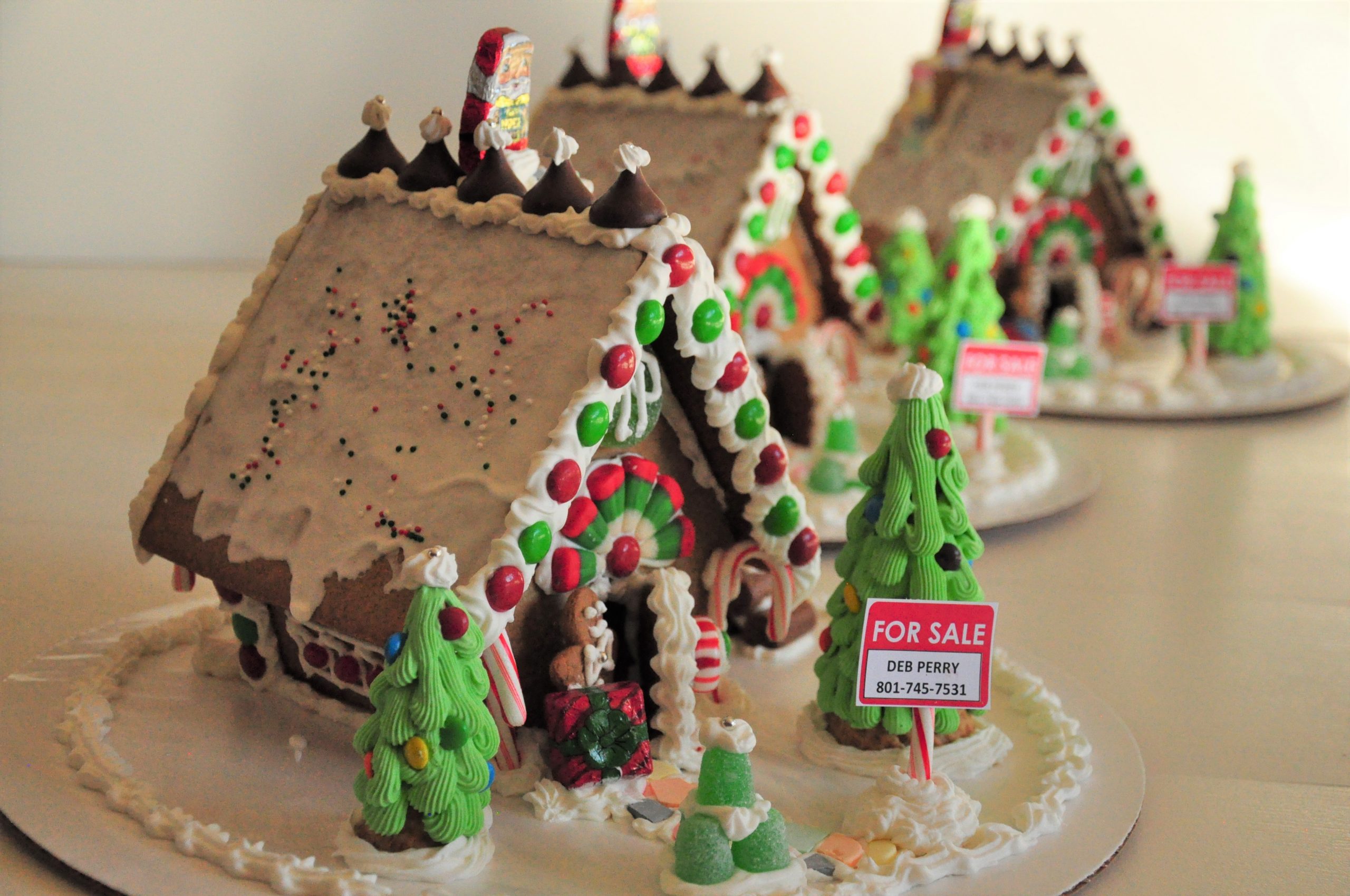 One of my favorite Christmas memories is making gingerbread houses with my mom.
We would always make one or two extra to give away to someone in need of some cheer!
Gingerbread houses always bring a smile and transport us back in time to revisit happy childhood memories!
In my childhood home, it was our family tradition to break our gingerbread house and eat it on New Year's Eve. I loved the taste of the stale gingerbread and the hard icing pillowed around the M&Ms!
I have modified our pattern a little bit since then but many of the design elements remain the same.
Here is the link to my pattern…
Gingerbread House Pattern.pdf
GINGERBREAD HOUSE
MIX:
1 Egg                           2/3 C Molasses
½ C Oil                        1/3 C Brown Sugar
ADD DRY INGREDIENTS:
1 tsp Ginger                1 tsp Cinnamon
½ tsp Salt                    1/8 tsp Cloves
1 Tbsp Baking Powder
2 ¾ C Flour
Mix thoroughly, roll out on a large greased cookie sheet.
Bake:  325° about 25 to 28 minutes
Place pattern on warm gingerbread dough and cut immediately.
Allow to cool and dry overnight or longer before decorating and constructing your house. I bake mine about 3 days before assembling.
Then store them in my oven which is a great environment for drying and hardening the gingerbread.
I use a traditional Royal Icing recipe for decorating. It is the "glue" that holds the house together and attaches the candy.  Put all the ingredients in a bowl and mix it together with an electric mixer – but don't over beat it! You don't want to whip air into the icing or you'll have air bubbles in the icing. I like to use piping bags to apply the icing, but you can use a ziplock bag and snip the corner. Or even a plastic knife or popsicle stick will work!
ROYAL ICING
1 lb Powdered Sugar
3 Egg Whites
2 tsp Cream of Tartar
A little Vanilla
Mix with an electric mixer, be careful not to over mix. Then cover with a damp cloth when not using so the icing doesn't dry out. The icing will keep for a few days in the fridge – just don't forget to cover with a damp/wet cloth.